Observe queues and waiting times for amusement parks, border crossings, authorities and other institutions.
Are you tired of waiting in queues?
Do you want to know queue times in your favourite theme park?
What will be the delay at the border crossing?
Watch all world queues in one place.
Simply create and share waiting times with friends.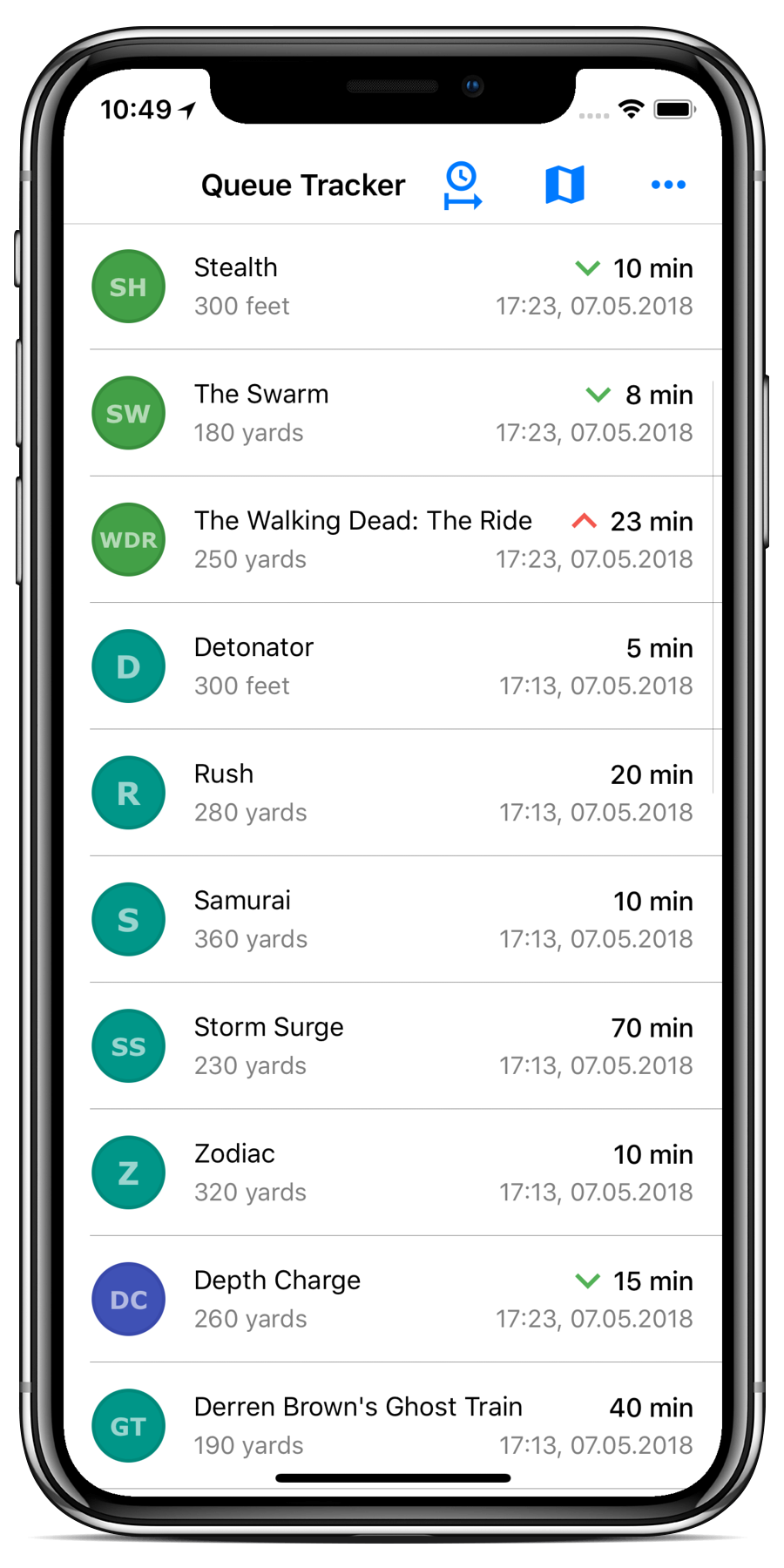 The application can be used for discovering and measuring any queue around you. The list of monitored queues is huge and growing all the time. Right now you can check the most popular amusement and theme parks in the world:
Europe
USA
Asia
The list of discoverable theme parks is growing, but we integrated more, a big area is also border crossings between the USA, Canada and Mexico. The Gibraltar frontier between Gibraltar and Spain is discoverable, as well. The busiest airports and ski resorts will come soon.
Everything works on C2C (User to User) principle, a person in a queue is measuring the queue for others. More active users mean more accurate waiting times. Please help us and share this application on social networks.
Our team works on improvements, we are planning to introduce queues history view and automation system initially for sky resorts, soon. Do you know a good idea of what we could add or you know a queue management system, which could be integrated? Please don't hesitate to contact us.